You're Building An Engaging Culture.
We Build Tools To Help.
People who are engaged in life are engaged at work. We provide life engagement tools to help your people better their lives creating an environment of high achievers enjoying working around other high achievers.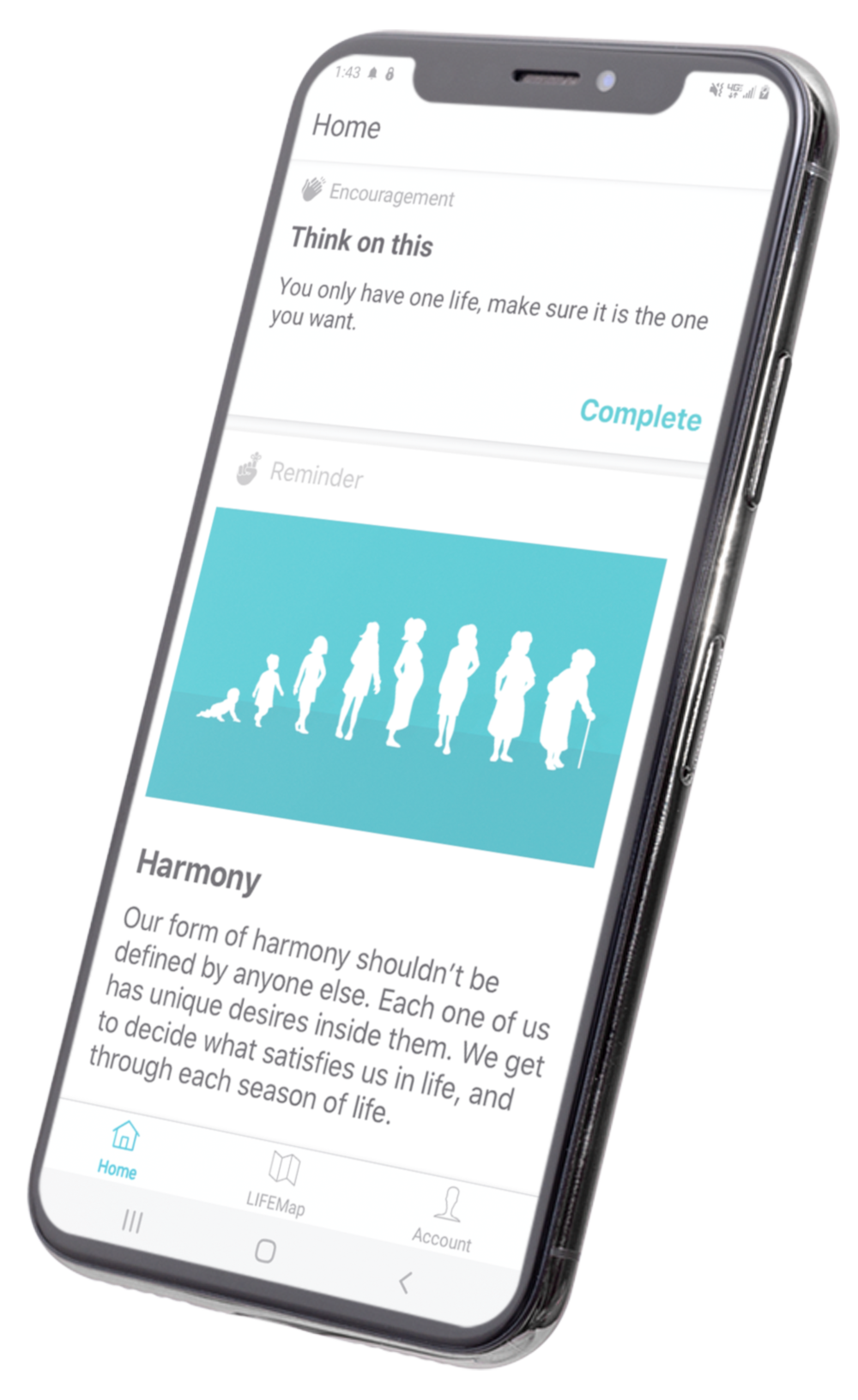 Personal Engagement Affects Employee Engagement
LIFEguide is like a planner on steroids!  It encompasses personal growth, skill development, encouragement, and productivity...all in one Life Operating System!  Based on age old tools that are proven to be successful, we created LIFEguide as a powerful tool that will grow as each user grows, giving each individual the greatest chance of success.
Your leaders will gain access to additional tools, resources, activities, and coaching that will help them lead and guide their teams toward greater engagement in life and business...and that's the greatest bottom line impact of LIFEguide.  People who are engaged in their own life are more engaged at work, and more engaged means more productive and focused.  More productive and focused means greater profit, fewer mistakes, and higher customer satisfaction!
"I thought it was awesome and it allowed us to have some conversation even on the way home that I don't think we would have had previously. I thought [the instructor] was relatable, passionate, and did a fantastic job!"
CEO, Core Group
"You did reach 10 Stars! My life will be better in that LIFEDrive helps me focus on the positive things in my life and helps guide me to achieve my goals and dreams. Now is the time to stop, reflect and aim to make my goals and dreams happen. I want to lead by example for my family and friends. Thank you!"
Attendee, Core Group
"IT WAS AWESOME!!!! Really made us open our eyes, I found it very interesting and learned a lot about myself."
Attendee, Eastern Oklahoma Periodontics
"It was really insightful and I felt like I could have worked on my lifemap all day long."
Attendee, Gateway Mortgage Group
"Great content. It has been a long time since I have stopped to fully think about where I want to be."
Attendee, Austin Bean Design
"Great Course! Really enjoyed dissecting my priorities and seeing my harmony wheel! Thanks! : )"
Attendee, Austin Bean Design
"I feel like this course was very beneficial and important for my personal growth."
Attendee, Gateway Mortgage
"I feel that this class is coming to me at a new season I my life…this is a pivotal moment for me to get rid of things I've done for parents, family, etc. So thank you for this : )"
Attendee, Eastern Oklahoma Periodontics
Activities
Activities are designed to help pull out each user's priorities in life. 
Articles
Read or listen to learning based content to dig deeper into each topic. 

Tasks
Checklist of tasks that need to be completed outside of the app. 
LIFEmap
Custom LIFEmap that keeps track of and organizes the items you care about. 
Motivations
Encouragements to keep you motivated and progressing forward. 
Mentors
Words of wisdom and advice from those who have already blazed their path. 
Reminders
Precisely timed reminders of the biggest lessons you don't want to miss. 
Videos
Short video lessons to share tips and personal stories. 
What's Your Employee Engagement Plan?
97% of all LIFEdrive participants feel invested in by their employer!
Let's hope on a quick call and talk about your team, ideas, and employee engagement plan.